Current
Young Adult Social
Young Adults! We've got a gathering just for you! Have some fun, get to know some of your Grace Family in the same walk of life, and grow in grace together! Mark your calendar for the 3rd Friday of every month.
Team of writers, singers, musicians, and worshipers. Partner talents to collaborate with other creatives.
6:30-8:30PM at Grace Church
Meets every 2nd and 4th Sunday of the month right after church. Designed for young families to bring their kids and get to know some of the Grace Family!
Outdoor adventures: kayaking, hiking, rock climbing.
October 2018 - May 2019
Designed to help support women who are experiencing some sort of shift or change in their lives.

2nd and 4th Tuesday
7:00 – 8:30 pm at Grace Church
EMBER
Group for Teen Girls
Middle - High School Students are invited to hang out with friends on a weekend. Email Liv to receive a notification of the next Ember dates!
Mix of ages to share experiences and learn from one another. Build lasting relationships over BBQ
Every Other Tuesday at 6:30pm
Location: 4Rivers (Longwood)
Monday Night
Women's Study
Every Monday 7pm
Location: Longwood

*New study starts in September.
"Living Love When We Disagree"
STATIC's calendar year is packed with events like Squad Wars, youth camp, competitions, movie nights, Lock-Ins and more. Whether you come to our youth service or not, these events are open to all middle and high school students.
Geared for career women to share about life challenges in balancing home and careers.
Meets Quarterly • Location: Panera Bread | SR 434
A low-key hang out for women at Colleen's home.
No agenda, just a girls night.
Lead: Valli Ritenour
In this ministry we reach out to adult care facilities in our community. One in five adults over the age of 65 will spend some part of their remaining years in a senior care facility. We don't want them to be forgotten.

Meets: 2nd and 4th Sunday
2:45pm - 3:45 pm

Location: Tandum Nursing Home
Altamonte Springs
Tuesday Morning Women's Bible Study
Lead: Barbara Watts
Tuesdays 10am-12pm
Location:Grace Church
Drop-Ins Welcomed • Breaks During the Summer

This 6 week conversation for women starts up February 21 from 7-8:30pm.
Location: Grace Church Orlando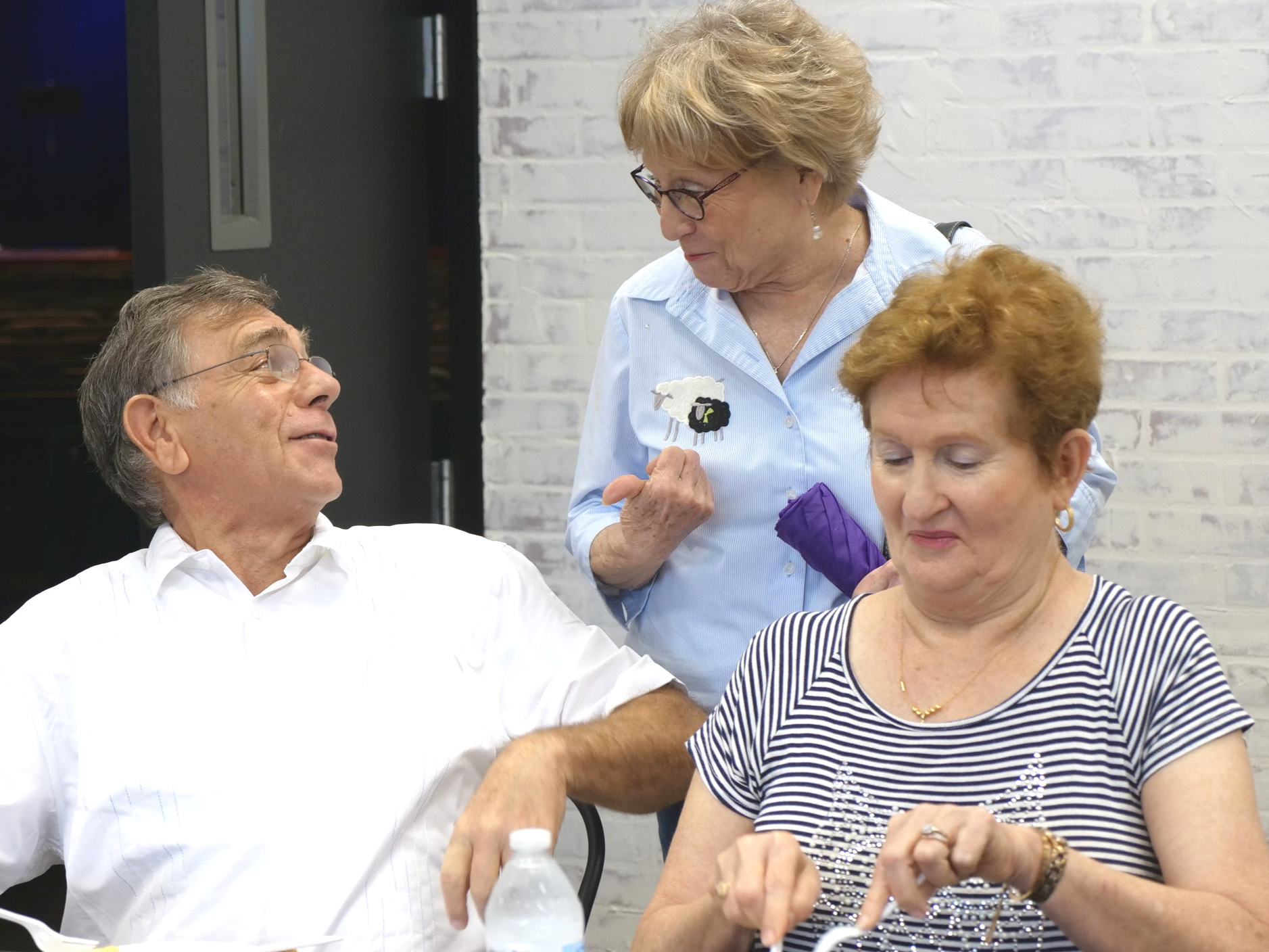 Bi-Weekly Lunch meet-ups after service on Sundays for all ages.
Thursday Night

Bible Study
Every 3rd Thursday of every month, meet at the Garzon's home for a Bible Study and Trivia! Childcare is not provided, but older teens are welcome.
Meets: Third Thursday of the month at 6:30pm
Location: Sanford
Facebook Online Community for Women
Weekly talks, event details, + hangout invites.